OK folks, a number of enquiries are received by Admin on a regular basis, so I thought I'd try and knock up an easy to follow guide. Its by no means comprehensive but should suffice for a complete beginner.
Ive used Photobucket as the example, but there are numerous applications available which all do pretty much the same thing.
First off, find a site you are comfortable with and get registered, then you'll probably be presented with a screen that looks something like this :
If you click the "Upload" button you'll be offered the chance to select files from which ever location youve stored them in.
Once youve pointed the uploader to your chosen destination (in this instance My Computer) and clicked "Select", you'll probably get a screen that looks like this :
Select your image (or images) and click "Open" in the bottom RH corner of the screen. Photobucket will start to upload the image(s) and your screen will look like this :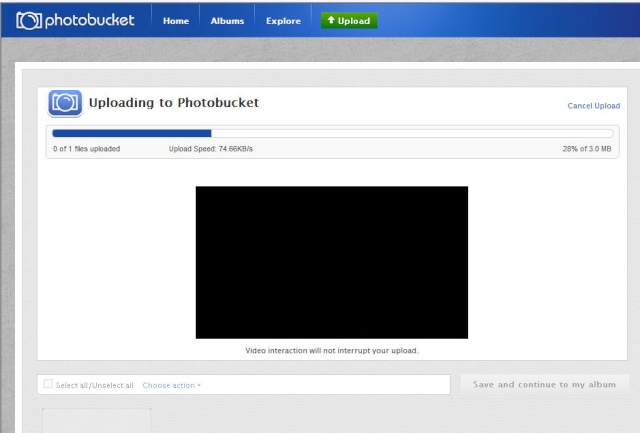 After the upload is complete the image should appear and you can give it titles etc :
Once youve uploaded a few images you can continue to your Album and view the results :
In order to copy/paste the required format to the NESF forum, hover your cursor over the image and a text box should appear beneath it. Left click on the box marked "IMG Code" and you will see it says "Copied". You have now saved this code to your clipboard :
Now swap your screen to the forum, drop into the text window and right click the mouse, select "Paste". You'll see a line of code appear like this :
Carry on adding images and text. If you want you can select "Preview" at any time in your post to see how its going to look to everyone :
Once you are happy click on the "Send" button and your images will be posted for posterity.
If you look just above the posting text box there are a number of icons giving you other options. Once you become more adept have a play about with them, you cant actually break anything. If you get stuck drop me a line and I'll do what I can to help.
If anyone spots any glaring mistakes in this drop me a PM and I'll amend / update. Lets keep this neat and tidy

KGT